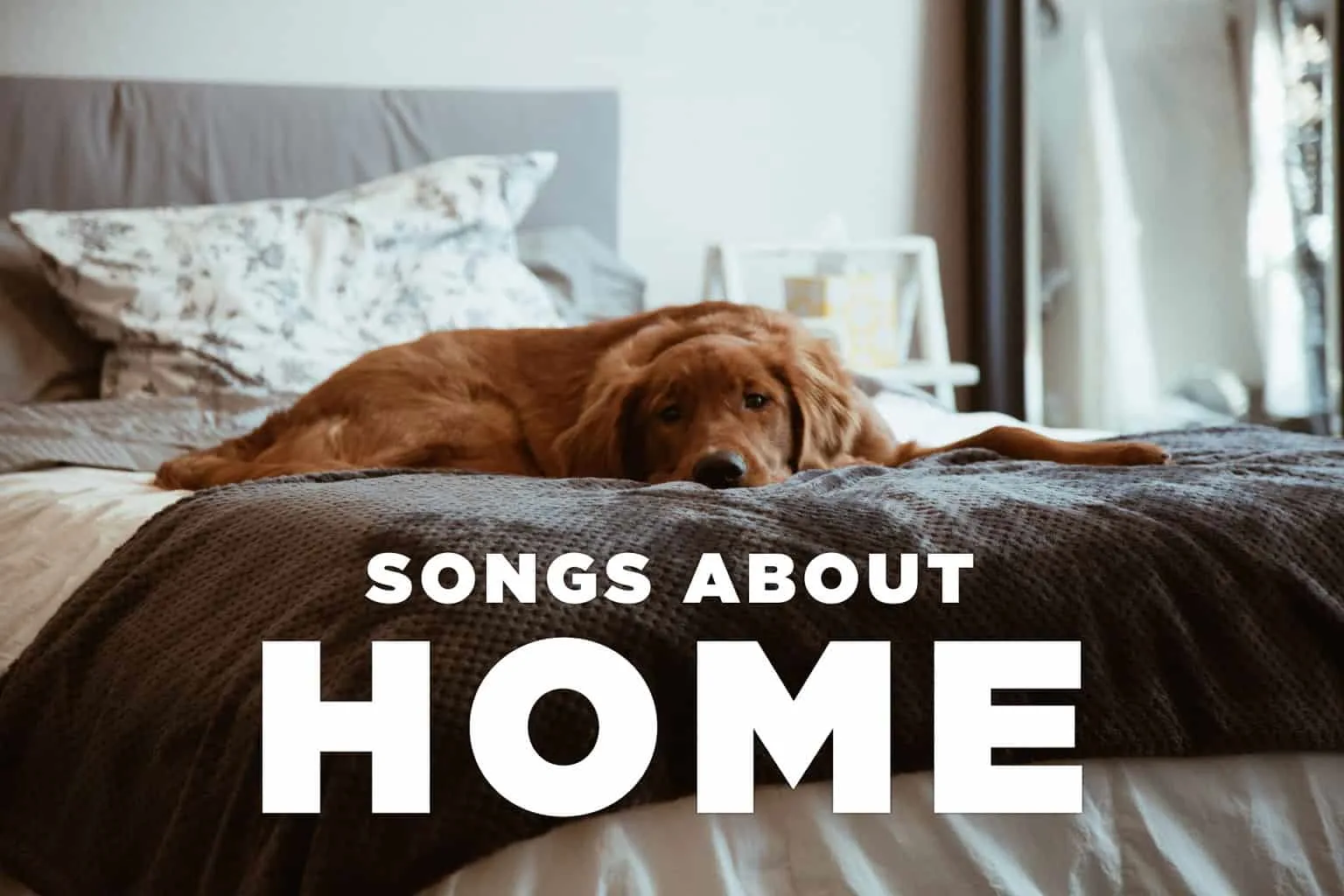 Whether you're missing home or celebrating hometown pride, these songs about home will hit the spot. Although home may mean different things for different people, we all know that there is truly no place like home. Regardless of where you grew up, home is typically where the heart is. Songs about leaving your hometown, missing home, or returning home are popular topics.
Whether it's a place filled with fond memories or lessons learned, home is a place many of us wish to get back to. These songs aim to embody those feelings of nostalgia and remind listeners that it is never too late to go back home. Here are ten songs you may want to add to your journey home playlist.
Our Top Picks for Best Songs About Home
Sweet Home Alabama by Lynyrd Skynyrd
Although this song may be considered a country tune, no one can make a list of songs about home without including it. As such a classic, this song reminds people that home is where the heart is.
As one of the top records made about home, it is widely used to convey a nostalgic feeling across the big screen and television shows. Therefore, it is imperative that is included on this list of top ten songs about home.
While this song was originally released in 1989, its timeless melody has remained a popular sensation for music lovers across the world.
On Wisconsin by Bob Dylan and Trapper Schoepp
In our interview with him, singer-songwriter Trapper Schoepp explains the origins of this tribute to his home state, "I was reading Rolling Stone one day and I see this story that says 'Lost Bob Dylan lyrics about Wisconsin found' and I immediately just was shook by it.
I sat down at the baby grand piano that serendipity landed in my lap and I wandered off into a dream-like state that I think a lot of songwriters drift into, sort of a fog, when you're trying to imagine a character or a voice.
The character I was thinking of was the character in the song, which is a drifter sort, who's pining for the dairy state, which is Wisconsin, my homeland where I grew up."
The song is a beautiful tribute to his home and as a testament to the song's power, the famously reclusive Bob Dylan gave him permission to record it.
Homesick at Space Camp by Fall Out Boy
This upbeat rock ballad is another song this list could not be made without. Homesick at Space Camp speaks on the emotions of missing home as it's the place of fondness. If you are feeling a bit homesick, you may definitely connect with this melodic rendition.
Homeward Bound by Simon and Garfunkel
Centered on the premise of missing home while on the road, many people fell in love with this song for its relative nature. Although it was written by a famous rockstar, everyone can attest to the feeling of being away from home for work purposes.
While I am sure there is tons of fun to be had while on the road on tour, Simon and Garfunkel put home life into perspective. There is truly nothing like going home to your love ones. Although home can mean many different things, this song embodied home in such a positive perspective.
The House that Built Me by Miranda Lambert
Another song on the list is one for the books. Although it is technically a country song, the message behind this charmful beauty is a universal one. This lovely ballad is moving to say the least.
It evokes a nostalgic feeling and memories of simpler times. If you are looking for a trip down memory lane, then you may want to give this one a listen. This song also highlights home in a fond light. The singer Miranda digs deep into her personal memories to deliver this lighthearted tune.
Home by Michael Buble
Another song that eludes a tender reminder of nostalgia is Home by Michael Buble. In his rendition, Buble speaks on home as a place of love. Its ability to touch the heart has inspired several artists to cover the song with their own personal flares.
If you are feeling a bit nostalgic, play this record for a sweet reminder of what is waiting for you on the home line.
Hometown Glory by Adele
Another noteworthy anthem that will evoke a ton of nostalgic emotions is Hometown Glory by Adele. This riveting and upbeat tune speaks volumes to the definition of going home.
This song is pure perfection as Adele pours her soul into every lyric, conveying the depth of her range and emotions. Whether you enjoy the sweet vibrant melody of the song or the lovely message behind it, this song is a must have for your playlist.
Homegrown by Zac Brown Band
This upbeat country groove is another great song for your playlist. Its smooth tune is perfect for easy listening. Furthermore, this song speaks on home in a content light and aura of enjoyment.
While the other songs that were previously noted evoke feelings of nostalgia, Homegrown is an anthem of pride. The Zac Brown Band gives a perfect description of what country small town living looks like for them.
Almost Home by Mariah Carey
This upbeat tune is a reminder to keep going and persevere. It speaks on home in the sense of being a place of achievement.
Although it is very different from the other songs that were previously noted, it will add a bit of diversity to your playlist. Whether you appreciate its positive message or its upbeat sound, you are sure to like this tune.
Take Me Home by Phil Collins
This upbeat classic melody from the 80s is a playlist favorite for several reasons. From its beautiful melody to its catchy tune, this song is perfect for journeys home on the open road.
If you are feeling a bit nostalgic, this song will definitely remind you of the good ole' times you had back home. The artist Collins conveys how home is a safe place away from the world as he pleads to be taken home.
My Way Home is Through You by My Chemical Romance
In this rock anthem, My Chemical Romance equates home to tender love. The song speaks of getting home through the love of a person.
Therefore, in this rendition home does not refer to a specific place, but speaks to the feeling of comfort and peace. However, this is definitely a song worth including on your playlist.
"Don't Stay Home" by 311
Released as the first single from their third self-titled album, this song peaked at number 29 in the Billboards in 1995. Its lyrics encourage listeners not to stay at home, and instead get out in the world to see what they are missing. The album also featured more popular hits like "Down" and "All Mixed Up."
"Who Says You Can't Go Home?" by Bon Jovi
Jon Bon Jovi and Richie Sambora both wrote and performed this song off their 2006 Have a Nice Day album. The song is specifically about Bon Jovi's home, which is, of course, in the state of New Jersey. Due to the nature of its video (showing Habitat for Humanity workers building homes for those less fortunate), it has also become a symbol for rebuilding homes and supporting Americans. There is also a duet version that features Jennifer Nettles of Sugarland.
"Small Town" by John Mellencamp
Mellencamp's ode to small-town life in Seymour, Indiana came off his 5x platinum (in the US) fourth album, Scarecrow. The song has been used (or attempted to have been used) countless times over the last three decades, including as recently as Michael Bloomberg's 2020 presidential campaign. Unlike many of his songs, which focus on the plights of Americans, this song is a great deal more upbeat.
"Mama, I'm Coming Home" by Ozzy Osbourne
One of Osbourne's, who is much more famous for his heavy metal songs, rare power ballads, this song came off his 1991 No More Tears album. It was and still remains to be his only top 40 single as a solo artist. Contrary to the noun used in the song, it is actually a dedication to his wife Sharon, and is actually a phrase he used to say to her at the end of tours.
"Our House" by Madness
This pop/ska tune was released in 1982 from the band's fourth studio album, The Rise and Fall. While this was their one and only hit in the US, reaching number seven in the Billboards, the British band was extremely popular in their home country and continues to release new music and tour to this day. The song was used as the theme for a British TV show in 1985 and even had a musical based around the song.
"Home Sweet Home" by Motley Crue
While this song came off bad boy heavy metal band Motley Crue's third studio album, Theatre of Pain, it was re-released by the band in a 1991 compilation album and has since been covered several times from an assortment of artists, like Linkin Park, Carrie Underwood, and Limp Bizkit. The power ballad only peaked at number 89 in its original release, but hit 37 in 1991.
Take Me Home Tonight by Eddie Money
By far, Eddie Money's greatest hit in the US, this song came from his sixth studio album, Can't Hold Back, released in 1986. It is widely believed to have saved Money's career, which had been slowly declining over the years, as his drug abuse slowly increased. Not only does it sample from 1963's "Be My Baby" by the Ronettes, but it also features Ronnie Spector, the lead vocalist of the band, and briefly revitalized her career as well.
"My House" by Flo Rida
Released as the third single from the My House EP in 2015, the song had a slow start in the charts. But after several highly-publicized performances on Jimmy Fallon, a Pizza Hut Superbowl commercial, and then for WrestleMania 32, it quickly moved up in the charts and became the second-best-selling song of 2016. It was also featured in the 2017 movie, The House, starring Amy Poehler and Will Ferrell.
"I'm Already There" by Lonestar
This country-pop single came off the band's fourth album, I'm Already There. Released in March 2001, after 9/11, the song was widely associated with military deployments, as its lyrics speak of always be there for family, even if only in spirit. It was inspired by a telephone conversation the lead singer had with his son while out on tour.
"Little Talks" by Of Monsters and Men
"Little Talks" was the first single from the Icelandic band's first album, 2011's My Head is an Animal. The song is about a widowed woman speaking to her deceased husband while walking through the house they lived in together. Lead singer Nanna Bryndís Hilmarsdóttir says it is loosely based on the couple that previously lived in her own home.