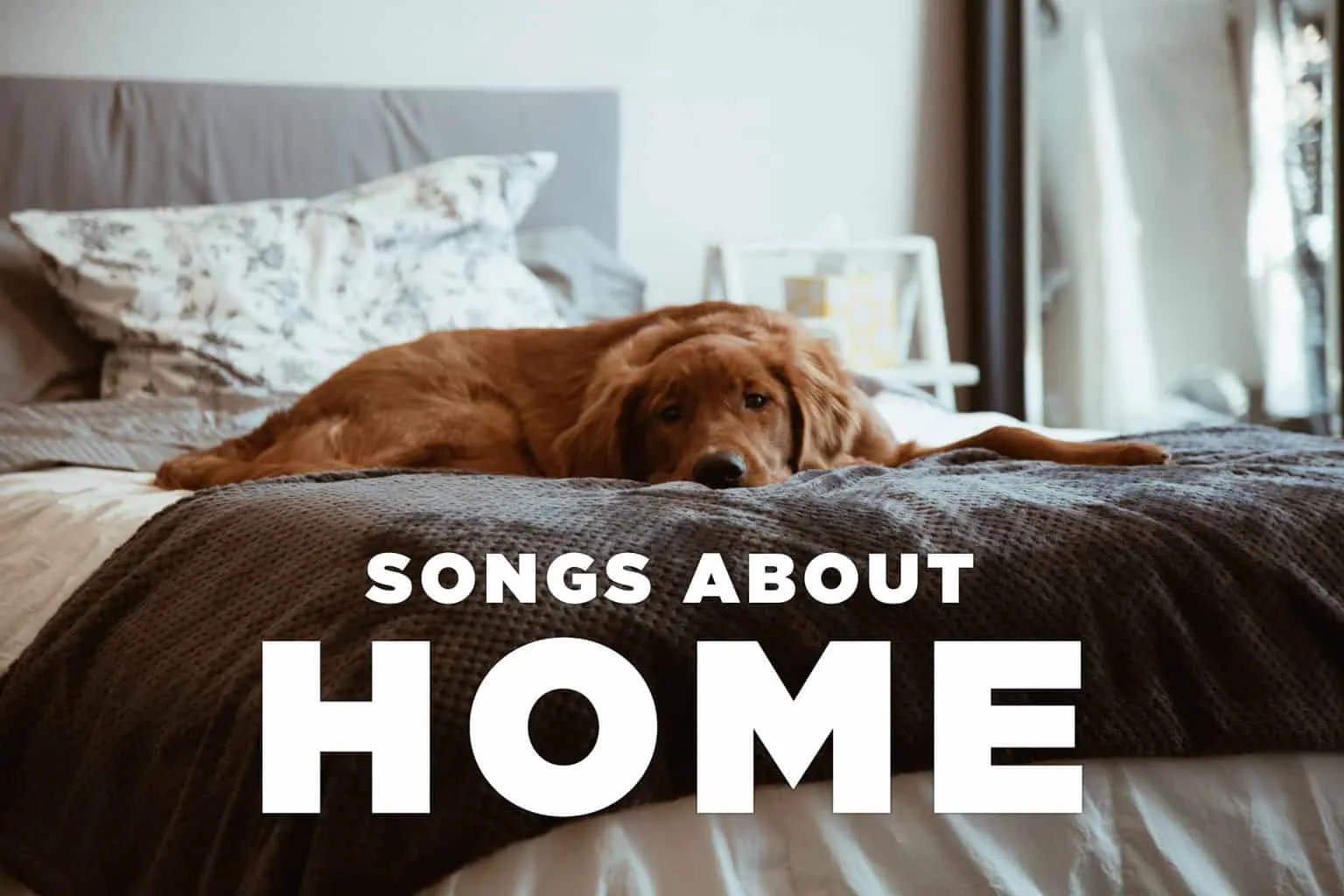 Although home may mean different things for different people, we all know that there is truly no place like home. Regardless of where you grew up, home is typically where the heart is. Songs about leaving your hometown, missing home, or returning home are popular topics.
Whether it's a place filled with fond memories or lessons learned, home is a place many of us wish to get back to. These songs aim to embody those feelings of nostalgia and remind listeners that it is never too late to go back home. Here are ten songs you may want to add to your journey home playlist.
Sweet Home Alabama – Lynyrd Skynyrd
Although this song may be considered a country tune, no one can make a list of songs about home without including it. As such a classic, this song reminds people that home is where the heart is.
As one of the top records made about home, it is widely used to convey a nostalgic feeling across the big screen and television shows. Therefore, it is imperative that is included on this list of top ten songs about home.
While this song was originally released in 1989, its timeless melody has remained a popular sensation for music lovers across the world.
On Wisconsin by Bob Dylan and Trapper Schoepp
In our interview with him, singer-songwriter Trapper Schoepp explains the origins of this tribute to his home state, "I was reading Rolling Stone one day and I see this story that says 'Lost Bob Dylan lyrics about Wisconsin found' and I immediately just was shook by it.
I sat down at the baby grand piano that serendipity landed in my lap and I wandered off into a dream-like state that I think a lot of songwriters drift into, sort of a fog, when you're trying to imagine a character or a voice.
The character I was thinking of was the character in the song, which is a drifter sort, who's pining for the dairy state, which is Wisconsin, my homeland where I grew up."
The song is a beautiful tribute to his home and as a testament to the song's power, the famously reclusive Bob Dylan gave him permission to record it.
Homesick at Space Camp – Fall Out Boy
This upbeat rock ballad is another song this list could not be made without. Homesick at Space Camp speaks on the emotions of missing home as it's the place of fondness. If you are feeling a bit homesick, you may definitely connect with this melodic rendition.
Homeward Bound – Simon and Garfunkel
Centered on the premise of missing home while on the road, many people fell in love with this song for its relative nature. Although it was written by a famous rockstar, everyone can attest to the feeling of being away from home for work purposes.
While I am sure there is tons of fun to be had while on the road on tour, Simon and Garfunkel put home life into perspective. There is truly nothing like going home to your love ones. Although home can mean many different things, this song embodied home in such a positive perspective.
The House that Built Me – Miranda Lambert
Another song on the list is one for the books. Although it is technically a country song, the message behind this charmful beauty is a universal one. This lovely ballad is moving to say the least.
It evokes a nostalgic feeling and memories of simpler times. If you are looking for a trip down memory lane, then you may want to give this one a listen. This song also highlights home in a fond light. The singer Miranda digs deep into her personal memories to deliver this lighthearted tune.
Home – Michael Buble
Another song that eludes a tender reminder of nostalgia is Home by Michael Buble. In his rendition, Buble speaks on home as a place of love. Its ability to touch the heart has inspired several artists to cover the song with their own personal flares.
If you are feeling a bit nostalgic, play this record for a sweet reminder of what is waiting for you on the home line.
Hometown Glory – Adele
Another noteworthy anthem that will evoke a ton of nostalgic emotions is Hometown Glory by Adele. This riveting and upbeat tune speaks volumes to the definition of going home.
This song is pure perfection as Adele pours her soul into every lyric, conveying the depth of her range and emotions. Whether you enjoy the sweet vibrant melody of the song or the lovely message behind it, this song is a must have for your playlist.
Homegrown – Zac Brown Band
This upbeat country groove is another great song for your playlist. Its smooth tune is perfect for easy listening. Furthermore, this song speaks on home in a content light and aura of enjoyment.
While the other songs that were previously noted evoke feelings of nostalgia, Homegrown is an anthem of pride. The Zac Brown Band gives a perfect description of what country small town living looks like for them.
Almost Home – Mariah Carey
This upbeat tune is a reminder to keep going and persevere. It speaks on home in the sense of being a place of achievement.
Although it is very different from the other songs that were previously noted, it will add a bit of diversity to your playlist. Whether you appreciate its positive message or its upbeat sound, you are sure to like this tune.
Take Me Home – Phil Collins
This upbeat classic melody from the 80s is a playlist favorite for several reasons. From its beautiful melody to its catchy tune, this song is perfect for journeys home on the open road.
If you are feeling a bit nostalgic, this song will definitely remind you of the good ole' times you had back home. The artist Collins conveys how home is a safe place away from the world as he pleads to be taken home.
My Way Home is Through You – My Chemical Romance
In this rock anthem, My Chemical Romance equates home to tender love. The song speaks of getting home through the love of a person.
Therefore, in this rendition home does not refer to a specific place, but speaks to the feeling of comfort and peace. However, this is definitely a song worth including on your playlist.